At Treasure Hill we treasure the trust of our homebuyers. We are inspired by
craftsmanship

,

innovation

, and

imagination

in the creation of homes that are the very best in class.

This is our passion. This is our obsession. This is who we are.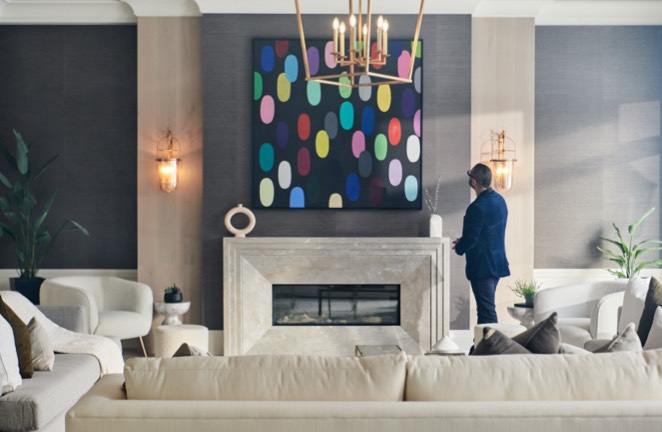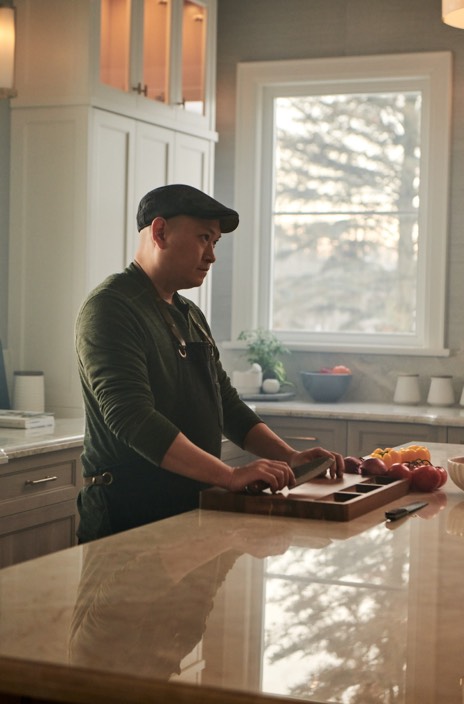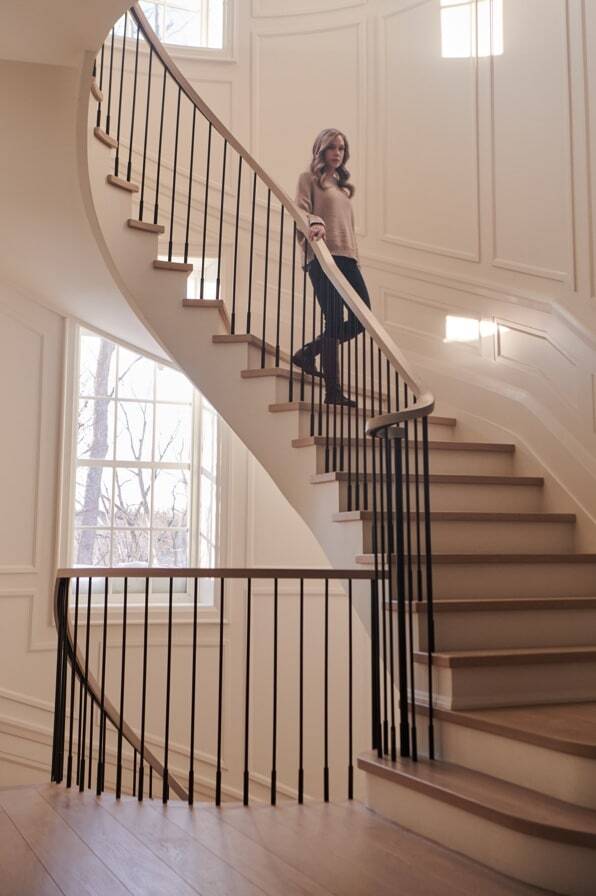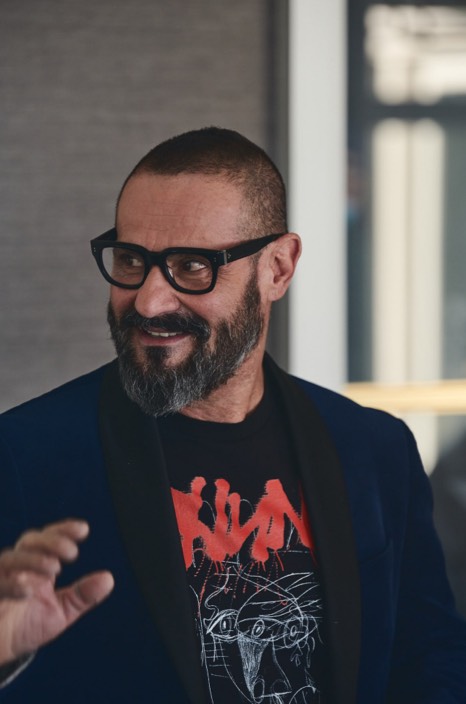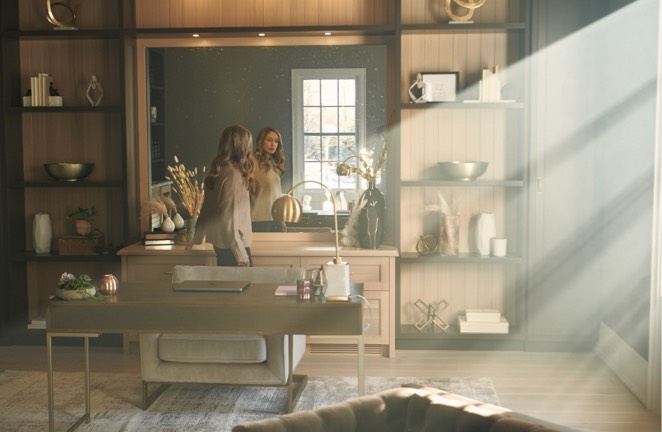 Meet
three celebs

and discover their passions.
Like Treasure Hill, the passion to excel is at the very heart of what they treasure most.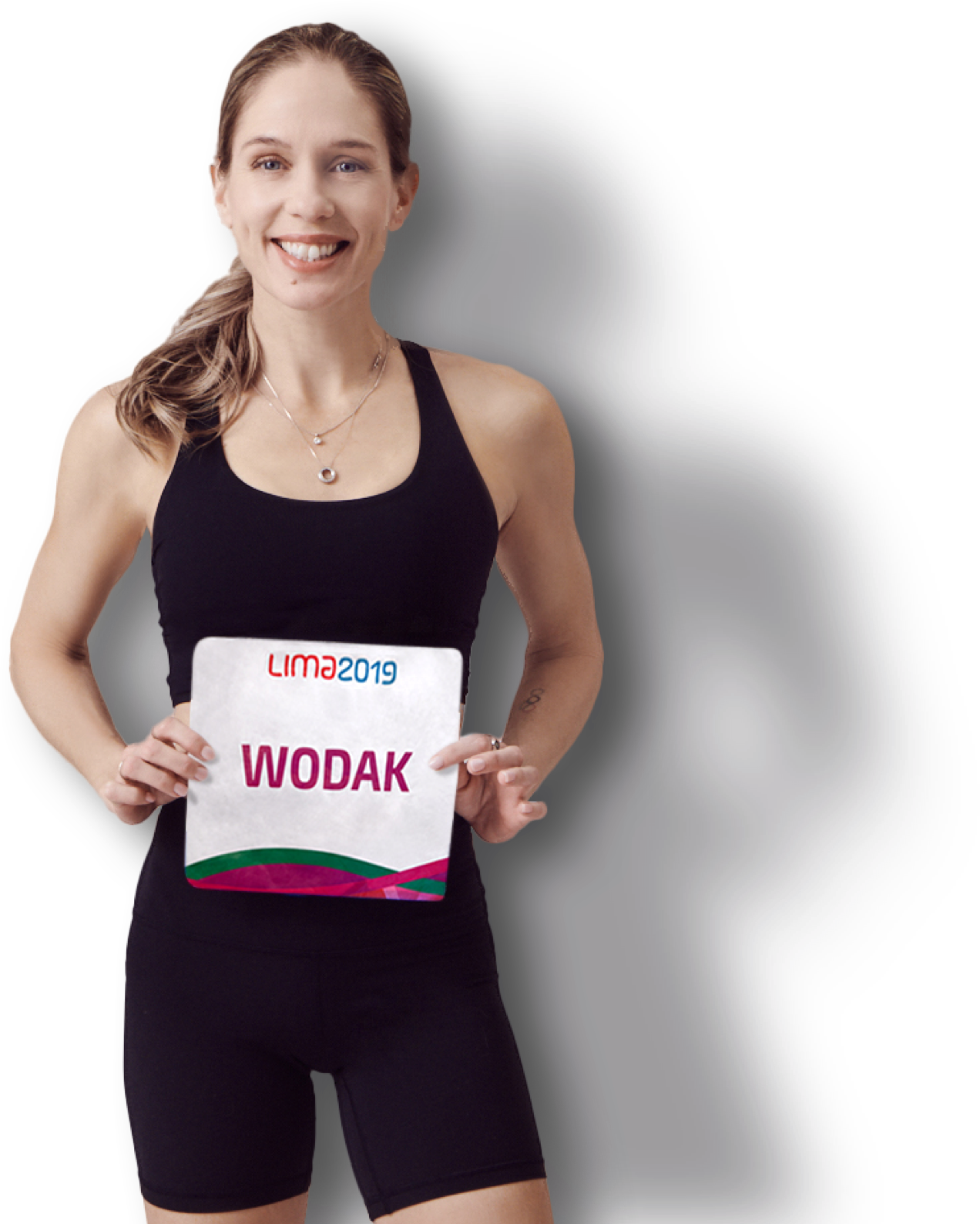 Natasha
Wodak
Canadian Olympic Runner
In just the second marathon of her career, Natasha Wodak became the second-fastest female marathoner in Canadian history. In one of the rare race opportunities in 2020, Wodak finished The Marathon Project in Chandler, Arizona in 2:26:19, putting her well under the Olympic entry standard of 2:29:30. She achieved that by persevering through hamstring pain and nausea over the last seven kilometres. She went on to finish 13th in her first Olympic marathon at Tokyo 2020.

In January 2020, Wodak set the national record in the half marathon only to see it broken a couple of weeks later by Andrea Seccafien. She had been the first Canadian woman to ever break the 70-minute mark in the half marathon and now owns two of the top three Canadian times all-time in the distance. Her career is marked by overcoming injuries and illness to emerge triumphant.

Natasha Wodak has the true spirit of an athlete. She is committed, willing to work hard to succeed and completely dedicated to her goals. Treasure Hill shares these values. Committed. Willing to do whatever it takes to build best in class homes. And completely dedicated to the art and craft of home building.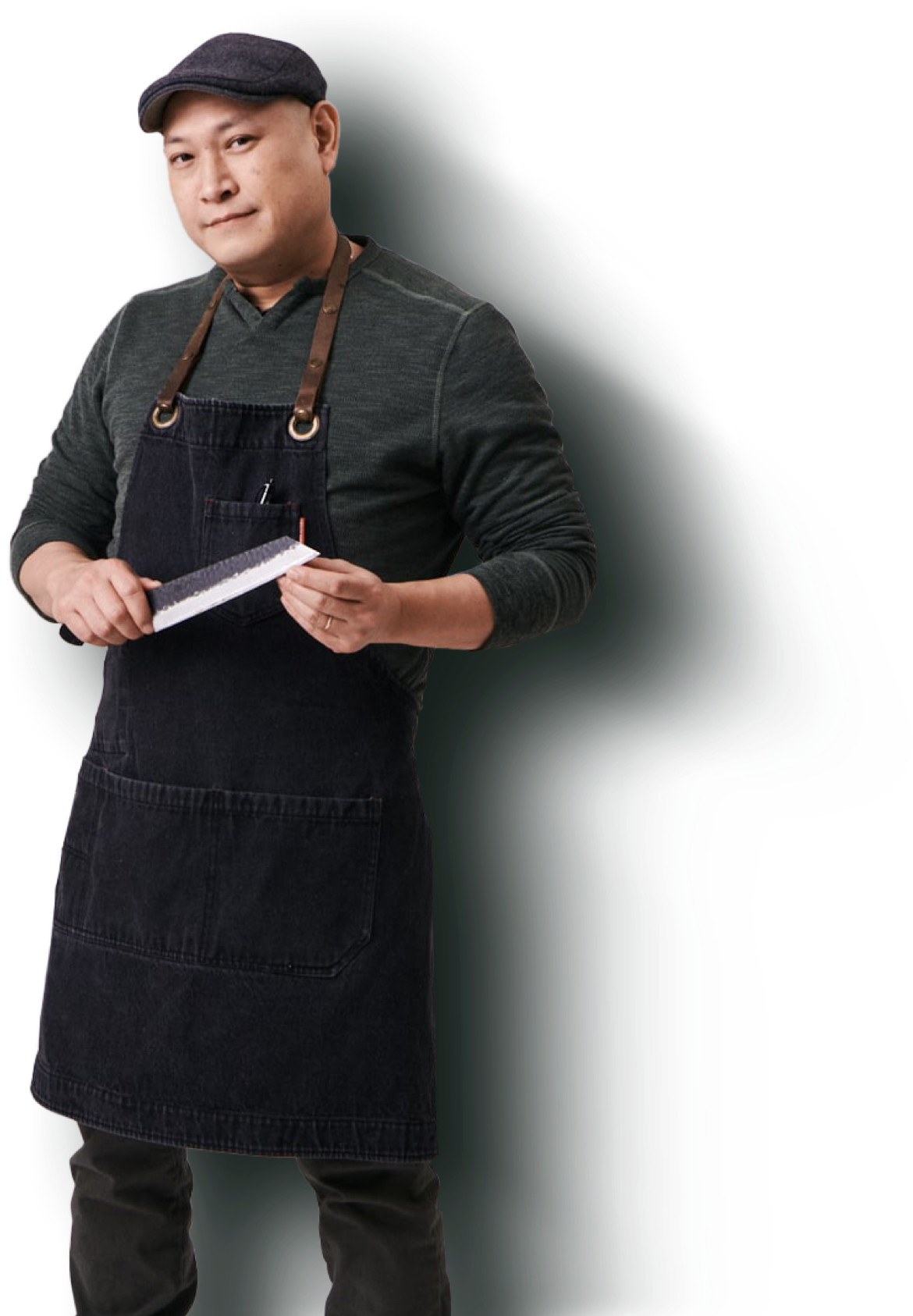 Nick
Liu
Renowned Chef
Nick Liu is the chef-owner of DaiLo, a stylish two-storey restaurant in Little Italy known for its creative plates that fuse Canadian ingredients with Chinese, Filipino and Southeast Asian recipes.

Nick is a first-generation Canadian who grew up in Scarborough and Markham. His dad is Chinese from India and his mom is Hakka Chinese from South Africa. There is a deep culinary history in his family, who modified their traditional dishes with local ingredients. They held onto their culture while allowing it to evolve with their new surroundings – a practice that continues to be at the core of Nick's work.

DaiLo is Nick's passion project. His work is grounded in both his extensive culinary knowledge and deep respect for his culture. In addition to flagship DaiLo, NinjaChef's Kingdom includes cocktail snack bar, LoPan, and quick-service spot in the business district, Little DaiLo.

Like Treasure Hill, Nick is driven by passion, perfecting his culinary skills, and creating food that sets him apart and gives people a truly exceptional culinary experience. Treasure Hill has perfected the art of home building; giving homebuyers best in class homes, in exceptional locations, with a customer experience that is second to none.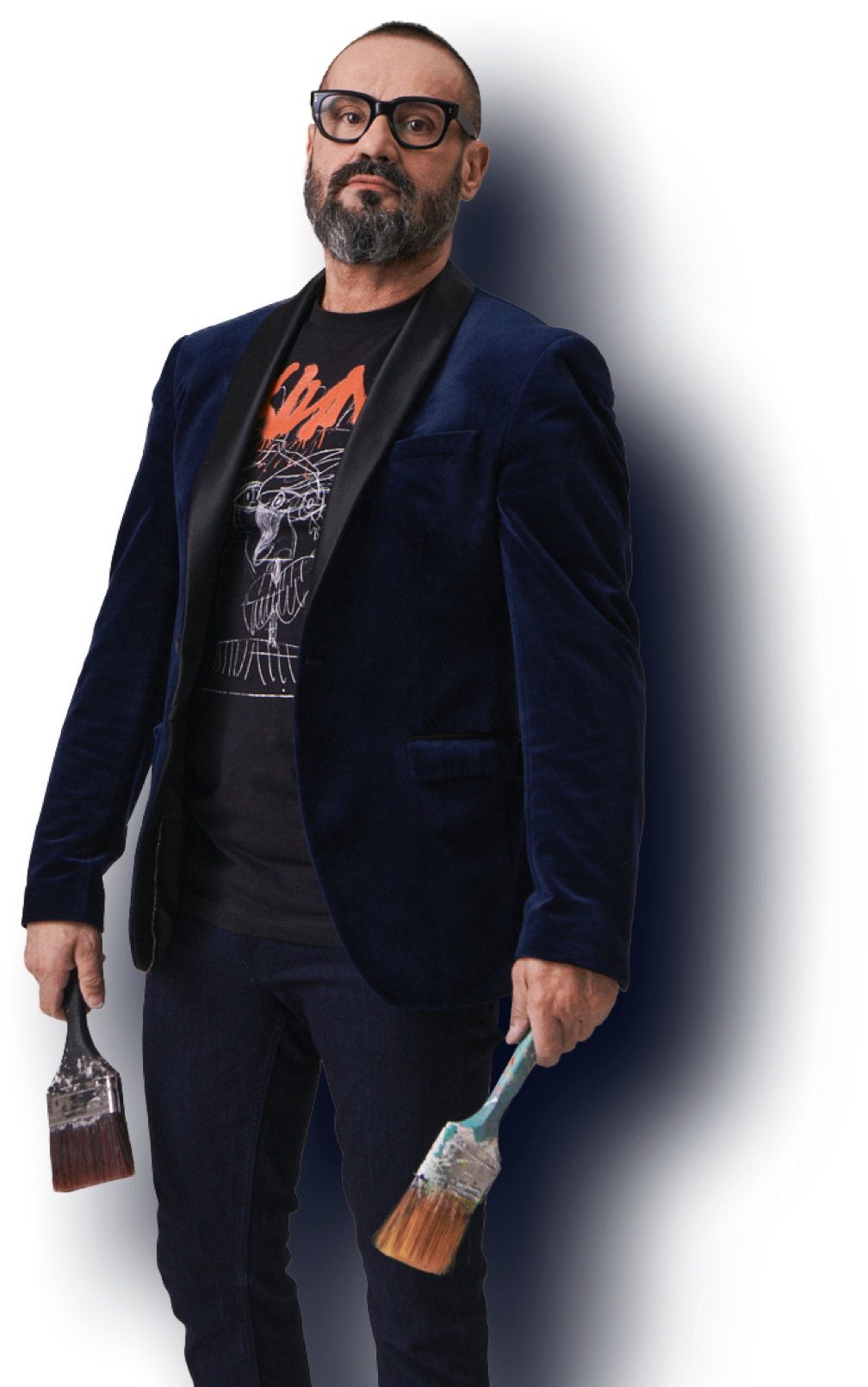 Peter
Triantos
International Artist
Peter Triantos is an internationally acclaimed contemporary abstract artist who never stops evolving. His focus is to create art that is unique and authentic. Besides Peter's own galleries in downtown Toronto and Yorkdale, he has participated in exhibitions throughout the globe. His spectacular art forms part of many prominent public and important private collections including Karl Lagerfeld, Drake, Nicole Scherzinger, Jeff Hamilton, Shaggy, Don Pooh, Tate McRae, and Jessie Reyez.

Peter sees each project as an opportunity to create something unique and exciting, something that intrigues both himself and the viewer of his work. His work is an expression of himself, creating its own flow and encapsulating itself into the medium whether it's painting or sculpture. Peter believes in the unique and individual experience that art brings to the audience. He likens art to love – it's something that can happen at first sight or develop over time.

His art reflects a physical connection to his audience. Like Peter's art, Treasure Hill creates masterpiece homes, rich in detail and overflowing with creativity. Treasure Hill connects to their homeowners through thousands of curated details that combine to become best in class homes.